How to get in to Exclusive Clubs and Lounges – Introduction and Part 1 of 4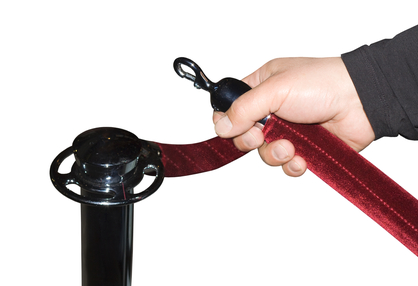 "Sorry, this is a private party, you must be on the list"– The phrase that crushed the hopes of so many would-be patrons of New York's elite nightlife venues.  While we believe that partying at New York's top venues is a worthwhile experience, we realize that many will not even attempt to go to such places after having the demoralizing experience of being turned away a couple times.
Is partying at exclusive nightclubs worth the hassle of navigating a tight door?  If you want to enjoy the company of a high quality crowd and experience the best that Manhattan has to offer, then it absolutely is.
In this guide, we will give you the info you need to get past the door.  
Part 1 - In the first part of this series, we will look at how exclusive clubs use  the image of their crowds to brand themselves and some ways that this can be used to your advantage
Part 2 -  We will look at the three things that clubs value – In order to get in, you must bring something of value to the venue
Part 3 – We explain how to interact with the door staff
Part 4 – We look at you you need to know in nightlife – and how they can help you get in
---
Part 1 – Branding & Nightlife – In the World of Exclusive Nightlife, the Most Important Aspect of Branding is the Venue's Crowd
Long ago, business people figured out that by associating their product with a brand that distinguishes it from other products in the market place they could attain certain competitive advantages; such as- increased customer loyalty, the ability to charge a premium price and increased appeal to certain types of customers.
Branding is why Grey Goose sells for many times the price of Popov Vodka, they are both Vodka's, but they are marketed toward slightly different audiences, and are intended to provide different experiences.
In the broader world of nightlife, venues can brand themselves by focusing on a certain type of music (Ceilo's focus on electronic dance music, for instance) or by offering creative live performances (The Box).   On the other hand, Exclusive venues brand themselves by offering a social environment known for a specific type of crowd. 
What does branding based on crowd mean?
Does branding based on crowd mean that they only let in beautiful people?  –not exactly.  What it means is the club focuses on providing a crowd with a specific image.  The more exclusive the club, the narrower its criteria are in determining who will be admitted based on image alone.
The image that a venue seeks to cultivate varies from establishment to establishment.  Venues with a downtown crowd (Le Baron) encourage people with an edgy New York hipster  image, such as the successful fashion forward hipster.  Sophisticated venues tend to favor people who are a bit more mature and dress affluently (Zegna suits for men, Louboutin heels for women.)  Crowd image is an important component to all exclusive nightclubs, as the product that they offer is: a place where a certain type of people gather to socialize and have a few drinks.
That being said, image's importance varies somewhat from venue to venue.  Some venues such as 1Oak, PHD, Avenue, SL and Catch work very hard to curate a crowd of beautiful people, while others are more focused on what personal connections a patron has (Electric Room, No 8, Double Seven, Boom Boom Room).
Below are some currently popular elite venues and the images that they promote.
Sophisticated (think the Dos Equix man, or James Bond) – Provocateur, Double Seven, Boom Boom Room, Electric Room, No 8
Downtown – Le Baron, Le Bain, Electric Room (slight mix of downtown and sophisticated), Lil Charlie's, BOW
Mixed (mixed is a euphemism for beautiful – these places care less about style and more about traditional standards of beauty- youth, health, height, physical features, and so on) – 1Oak, Avenue, Catch Rooftop, PHD, SL
Urban – WIP, Greenhouse – cool Hip Hop style
Young Corporate – Southside
Some rules of thumb when it comes to image
There are some rules of thumb when it comes to image that exclusive venues tend to universally desire, or universally despise.  Some of these can be easily addressed by making small adjustments to how one is dressed, others are more difficult to change.
Universally appealing image traits –
Height – Every exclusive venue places a premium on height.  The closer a person is to current ideals in the modeling world (5'9 – 5'10 for women, 6'2 for men) the better.  Height is especially important for women.
Slender build – Modern norms associate a slender physique with health, affluence, and beauty.  Exclusive venues capitalize on this by favoring people with a slender build.
Affluent dress - Have a Hermes belt or Gucci loafers (for men) Louboutin Heels or a Gucci bag (for women)?  The doorman has a keen eye for these kinds of things and they can mean the difference between being admitted and being turned away.  Clubs seek to promote the idea that the crowds they host are affluent and successful, superficial details like this are instrumental in achieving the appearance of wealth.  Shoes are particularly important for men and women alike; and they are a topic which many men are clueless about.
Fashion Forward Style – If you have a unique sense of style, and can pull it off (not many can) they doorman will reward this.  Many doormen have a unique sense of style themselves.
Beauty – Man or woman, if your looks are striking, there are very few doors that will be closed to you
The Fairer Sex – If you are a women, your social value is much higher in the nightlife world
Universally despised traits
Outer borough image – If you look like you came from the jersey shore, forget about it.  This demographic is undesirable at exclusive venues.  The appearance of this crowd inside an exclusive venue may very well be the death knell that signals its fall from elite status
Business Casual – Nightlife is about partying, the venue does not want to emphasize someone's daytime existence as a cubical slave at J.P Morgan.  Lose the tie and keep the checked button down shirt in the closet.
Bland looking people – Try not to look like you just got back from shopping at a suburban strip mall-  this is the fashion capital of the world- make an effort to fit in.
Groups of only guys – If you are an unfamiliar face at these places and arrive with a large group of guys, forget about getting in.  By showing up with only guys you give the impression that your group is the kind that repels women.  They don't want you coming in and scaring away all the ladies.  Bring some female friends with you.
Square toe shoes (for guys) – No. 
Tank tops, flip flops, sweat pants – Look like you are making an effort.  Unless you are a successful female model you will never getting in wearing any of these things
Understanding a club's image, and how you can present yourself to help promote the image it is trying to portray, can be your key to smoothly sailing past the doorman.
Next – In part 2 of this 4 part series, we will take a look at how bringing something with you that the club values is the only way to get in.  
How to get into exclusive nightclubs Part 3 of 4

How to get into exclusive nightclubs Part 4 of 4
---